Intelligence
Business intelligence and control.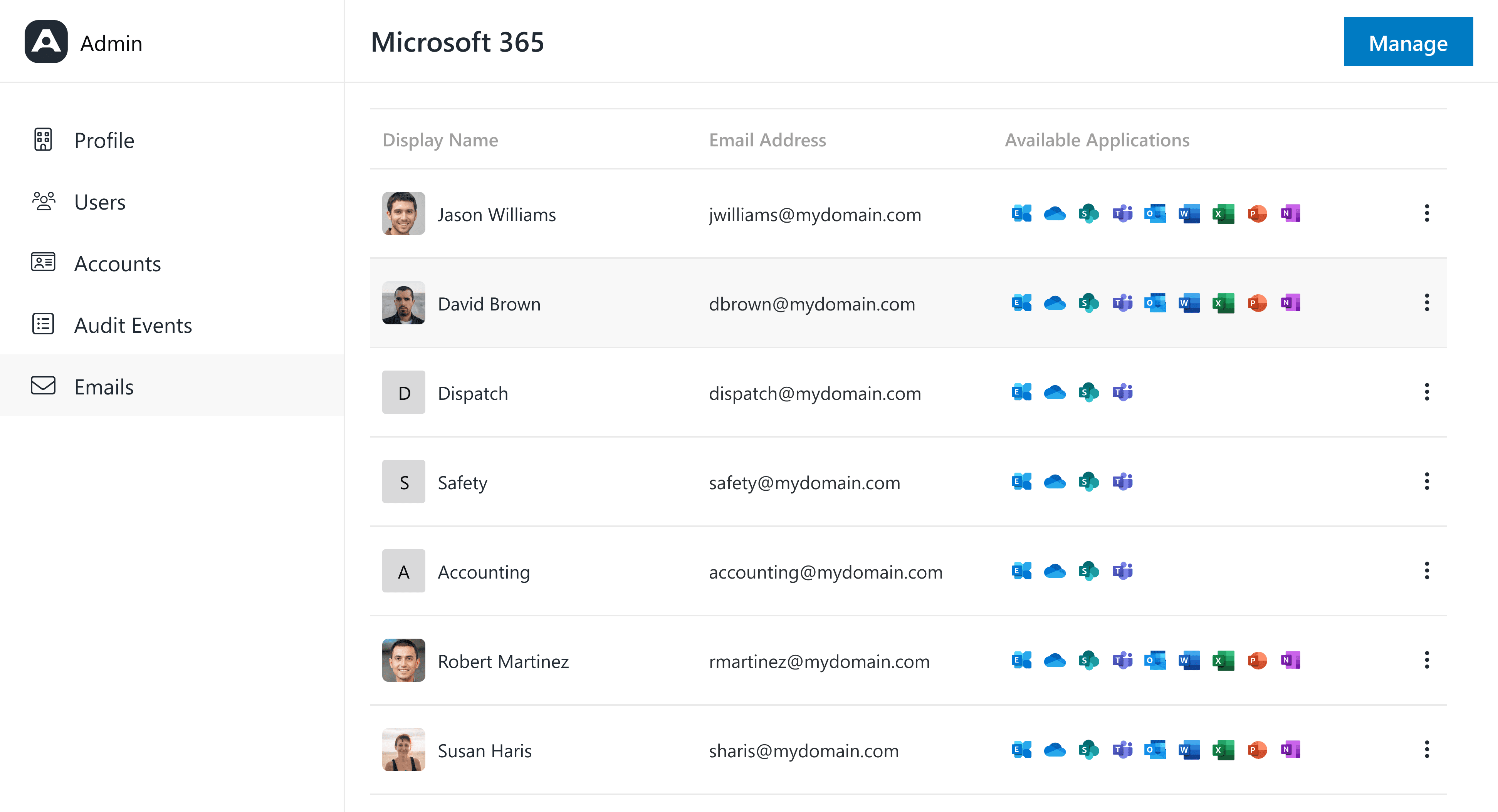 Users

Access, Permisisons, Roles

Accounts

Info, Activity, Security

Events

Manage, Maintain
Audit Log
Tracks every action initiated by user or driver. It's your single source of truth for anything that happens in your company.

Accounts

All your linked accounts in one place for super easy management.

Emails

Easily manage custom email addresses that show you take you business seriously.