Running a shop just got easier.
Comprehensive maintenance flows to keep dispatch, drivers and shop in sync.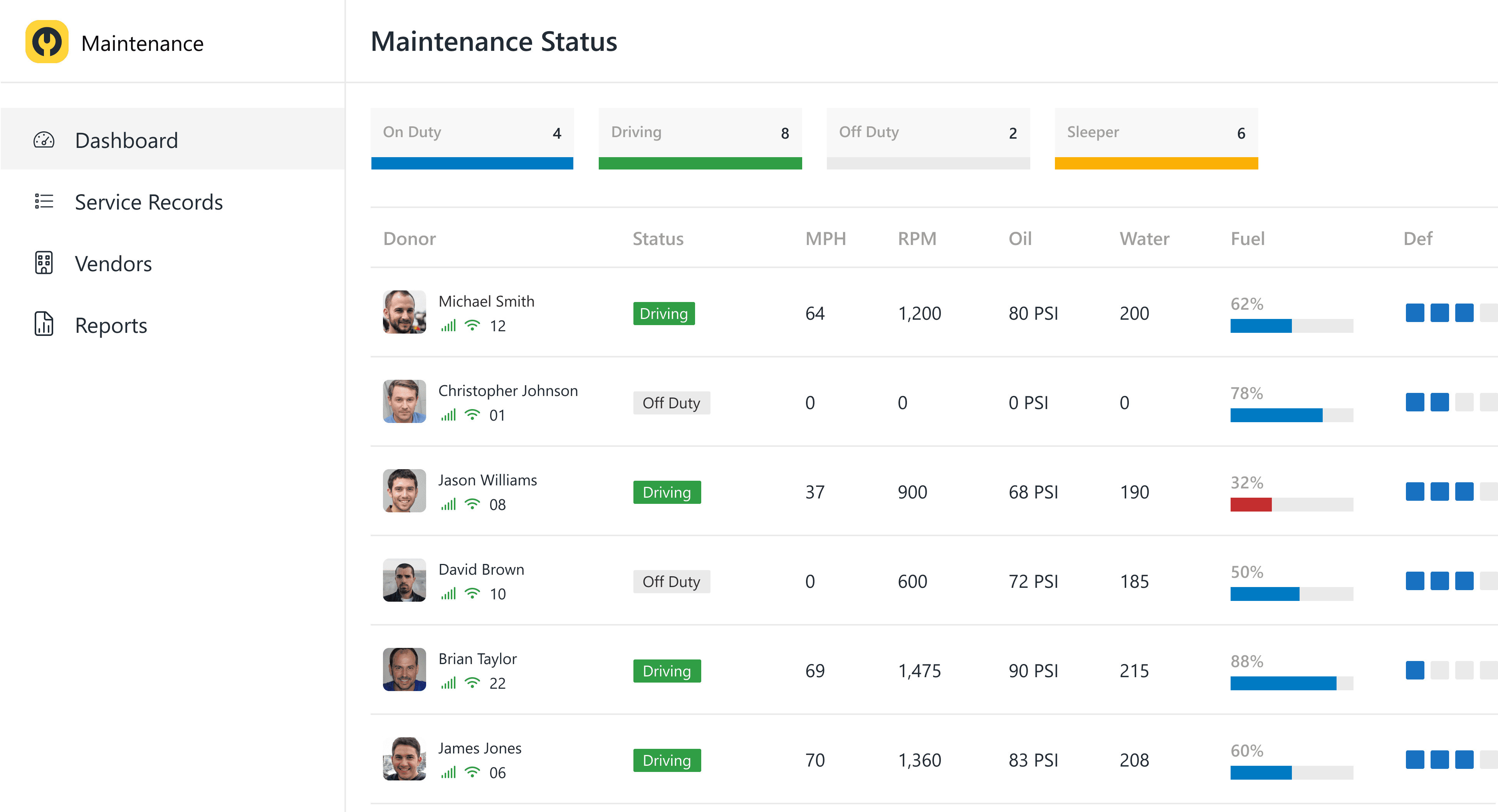 Simplify everything.
Sync your shop with operations and drivers with ease.
Service Records

All of your service records in one place along with all the receipts and data you need.

Preventive Maintenance

Schedule preventive maintenance and let our scheduling engine do the rest.
SMS Reporting
#maintenance channel is linked to a phone number that is used by drivers to report an issue by simply sending a text.
Mechanic's Calendar
Better utilize shop and limit down time with our proprietary scheduling engine for preventive maintenance.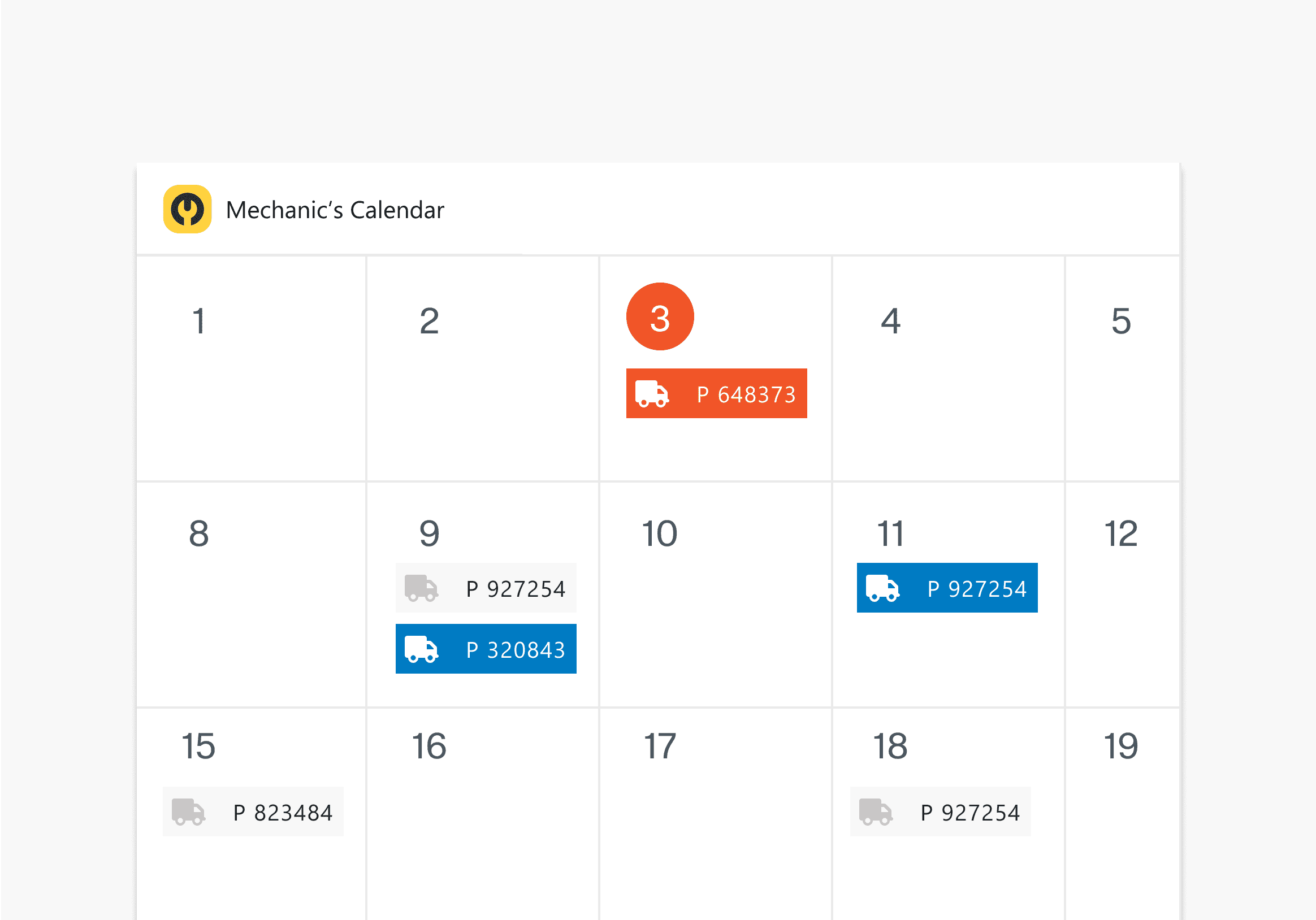 Dashboard for your shop – or couch.
See health of all your assets from anywhere with Trucking Hub for Apple TV.