Be an insider.
Latest news, research and forecasting from industry leaders.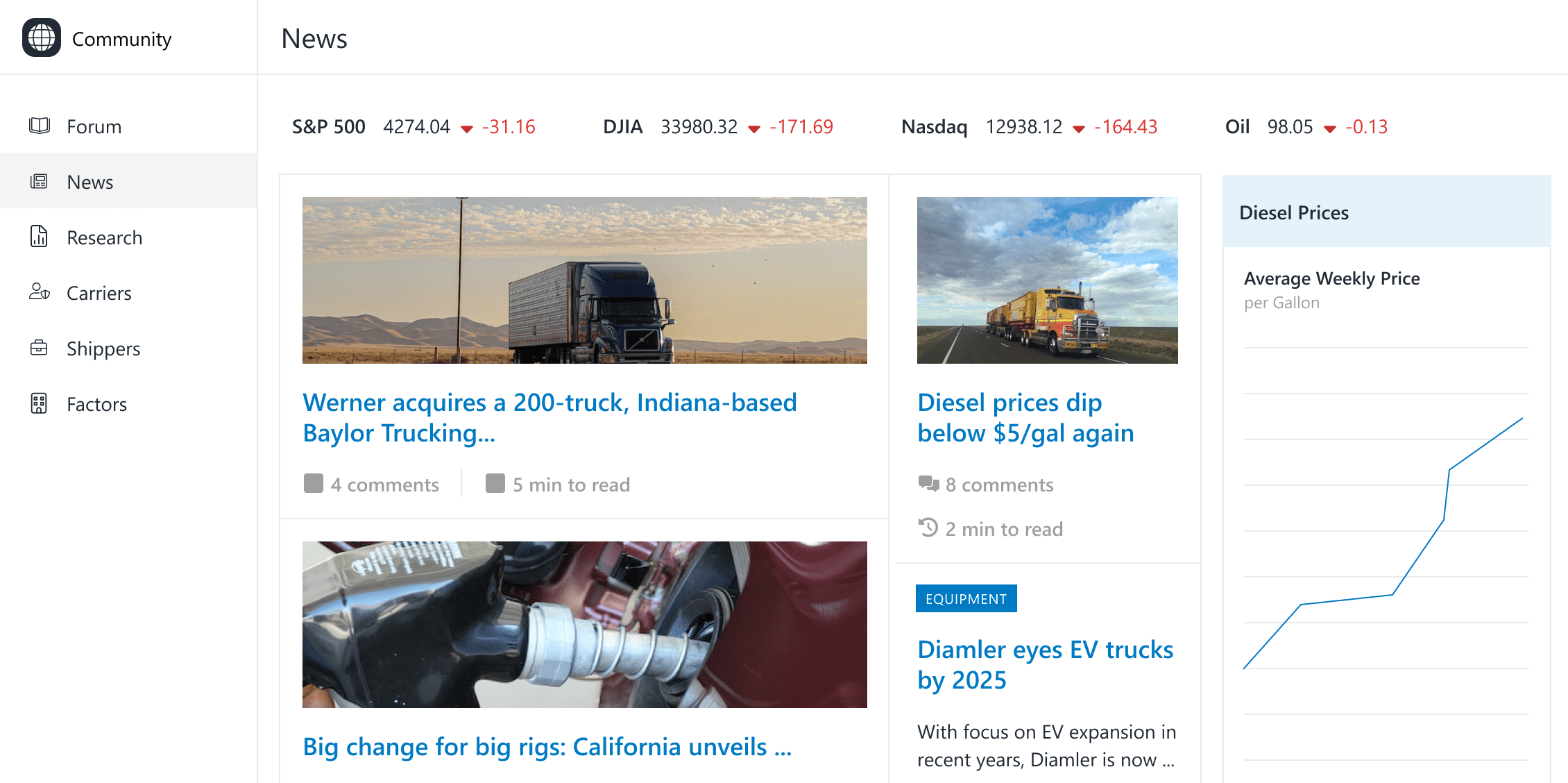 ACT Research
Exclusive reports a from a leader in market data, industry analysis, and forecasting for the commercial vehicle and transportation markets.
Your News

Focus your work elsewhere and get your daily feed of trucking news on your schedule.

Industry Knowledge

Search, review and get contact information for all registered shippers, brokers and factors.